Rodanthi Lux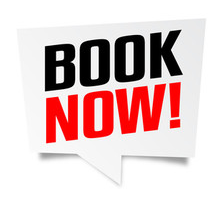 The elegant and sophisticated design will offer you the feeling of luxury while the high quality of amenities will satisfy all your needs. All of the above in combination with the natural beauty of the view of both the mountain and the sea will offer you an incredible vacation experience.
170m2 of internal and external space spread in 2 levels which are linked through an internal staircase. The house is ideal for families and friends up to 6 people. It has 3 bedrooms, 2 bathrooms and a large space that includes the living room and the kitchen. In the upper level, there are two luxurious bedrooms with big relaxing beds with new hypoallergenic mattresses, many soft pillows and big inbuilt wardrobes.
One of the two bedrooms has a double inbuilt bed while the other has two single beds. The bathroom of the upper level has a bathtub and special arrangements of personal hygiene. In the lower level there is a bedroom with a double bed as well as all the amenities mentioned above. The second bathroom, which is in this level in contrast to the bathroom of the upper level, has a shower. The outdoor lounges of the house will offer you relaxing moments with your beloved and your friends as well as fascinating images to remember from your vacations.
Moreover, the internal living room will offer you an alternative option with the amazing inbuilt sofas and the relaxing blue color of their cushions. The linen curtains will give you a sense of luxury while you will relax watching TV, in a 55' Smart TV of the latest technology.
The big and spacious kitchen, which is equipped with whatever you can imagine, will urge you to cook effortlessly your breakfast, lunch as well as your dinner. The wonderful outdoors dining room will enable you to enjoy an enchanting meal with an incredible view of the mountain and the sea. Finally, in our outdoor space there is an in built BBQ facility and a big inbuilt furnace in which you can experiment on traditional recipes of local Cretan cuisine.