Rodanthi Guest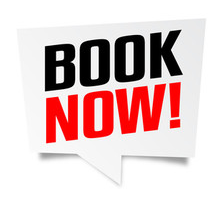 The pastel colors, the airy fabrics sand the gorgeous view will make you unwilling to leave. Everything is carefully placed so that they create a feeling of relaxation and calmness that will make you relax by traveling you through the Cretan tradition in a beautiful virgin and raw place.
The 100m2 of internal and outdoor space will ensure to a couple or to a family of four the comfort of the holidays they would like. The house has one bedroom, two bathrooms (an interior and an outdoor) as well as a large space which consists of a living room, a kitchen and a dining room. The first image you will see when you open the outdoor door of the house is that of studio with the white wooden dining room and opposite of it the fully equipped kitchen with the ceramic hob and the big oven.
Moving to the hall you will see our big and spacious living room with the inbuilt sofas. The gentle beige-of-sand color on the walls, a few wooden decorative fish and two big shells in the central coffee table of the living room will create you the sense that you are on the beach. The luxurious air-conditioned bedroom with the comfortable inbuilt bed with the hypoallergenic mattresses, the many soft pillows and the big embedded wardrobe as well as the window with view in our outdoor space will offer you a calm and refreshing sleep during your stay.
To continue with, the interior bathroom has a big shower with glass separator and personal hygiene arrangement. The outdoor bathroom can offer you an alternative option for your summer holiday. Finally, the big outdoor space of the house with the elevated living room will give you an incredible view of the mountain and the see since you will be able to enjoy the amazing sunsets of our region while the sun dives into the sea. Our outdoor dining room will offer you an alternate option to dine at the warm summer nights.